Scalamandré
Collaborations
Scalamandré is proud to have partnered with various aligned companies over the years, offering products ranging from scarves to dinnerware, and everything in between! Take a look around and shop our current line of licensed collaborations below!
SHOP OUR COLLABORATIONS...
Footware & Accessories
STUBBS & WOOTTON
Blending together similar visions, The House of Scalamandré and Stubbs & Wootton collaboration offers beautifully crafted shoes and accessories inspired by and featuring a variety of our signature motifs. Hand-crafted in Europe and made-to-order, these designs are a chic addition to your wardrobe that incorporates The House of Scalamandré's heritage with Stubbs & Wootton craftsmanship. LEARN MORE...
On Demand Furniture
THE INSIDE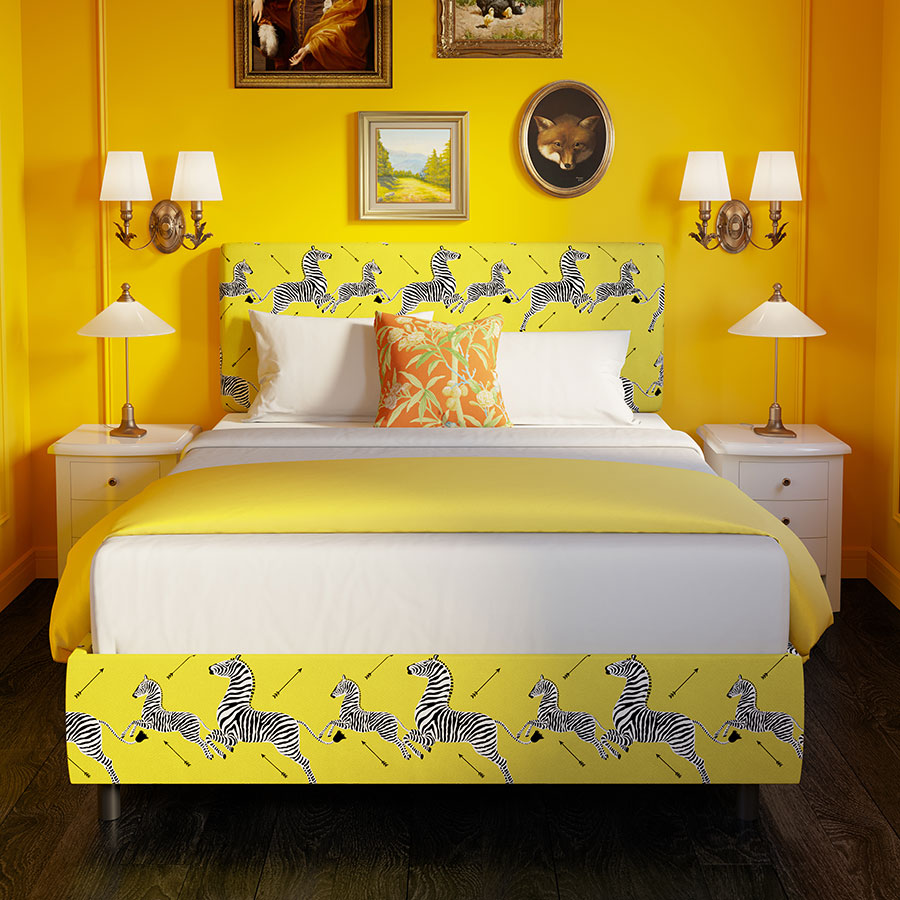 Scalamandré's collaboration with The Inside, a direct to consumer furniture brand that has revolutionized how home is made, allows everyone to own a bit of Scalamandré's history without having to compromise on style. Modified and refreshed motifs from both Scalamandré and Old World Weavers are printed on high quality linen and used to upholster a variety of different frames ranging from screens to bedframes. Arriving at your door with a three-week lead time, The Inside has created a sweet spot and has fine-tuned the decorating process; allowing for more access to the beloved designs of legendary textile houses like ours!


SHOP SCALAMANDRÉ x THE INSIDE
SHOP OLD WORLD WEAVERS x THE INSIDE
Bedding, Pillows & Table Top
WILLIAMS SONOMA HOME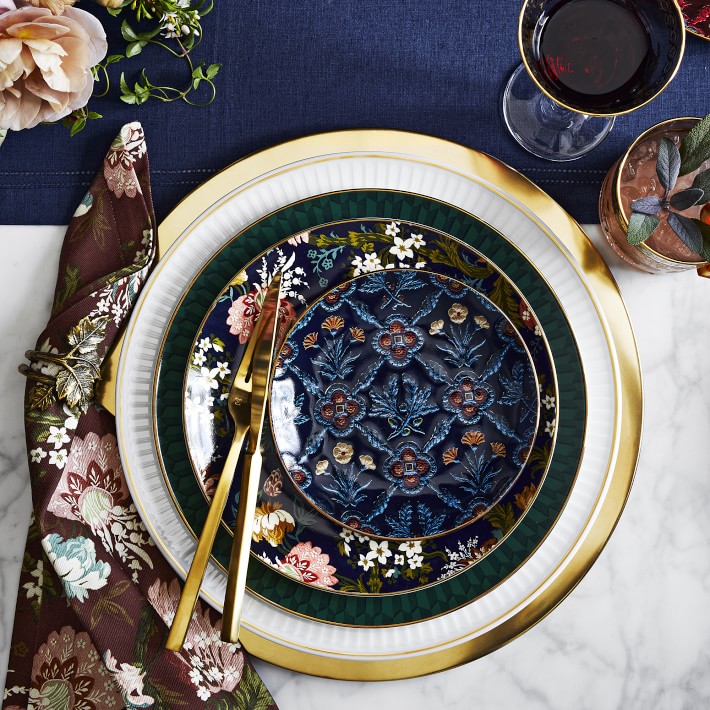 The House of Scalamandré and Williams Sonoma Home collaboration features lush bedding sets and chic pillows for the home. Inspired by The House of Scalamandré's most iconic prints and patterns, the Williams Sonoma Home studio team has reinterpreted several of our designs, and translated them into refreshing bedding sets and pillows for all to enjoy!
Lighting, Seating & Accessories
PORT 68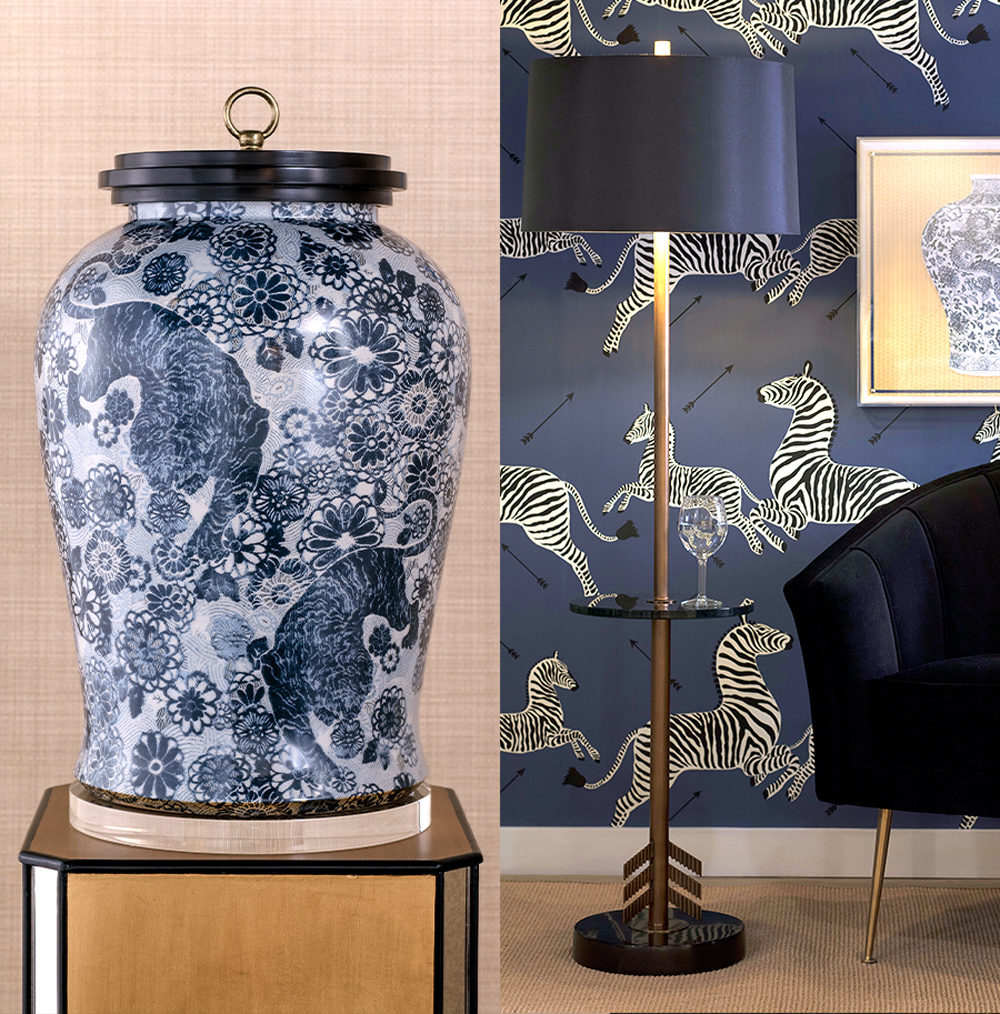 The Scalamandré Maison for Port 68 collaboration celebrates our archival designs and rich history by translating them beyond textiles. Through this partnership, our iconic motifs are tastefully interpreted into timeless designs for the home such as lighting, accent décor and upholstered benches.

SHOP PORT 68
Paper Goods
CASPARI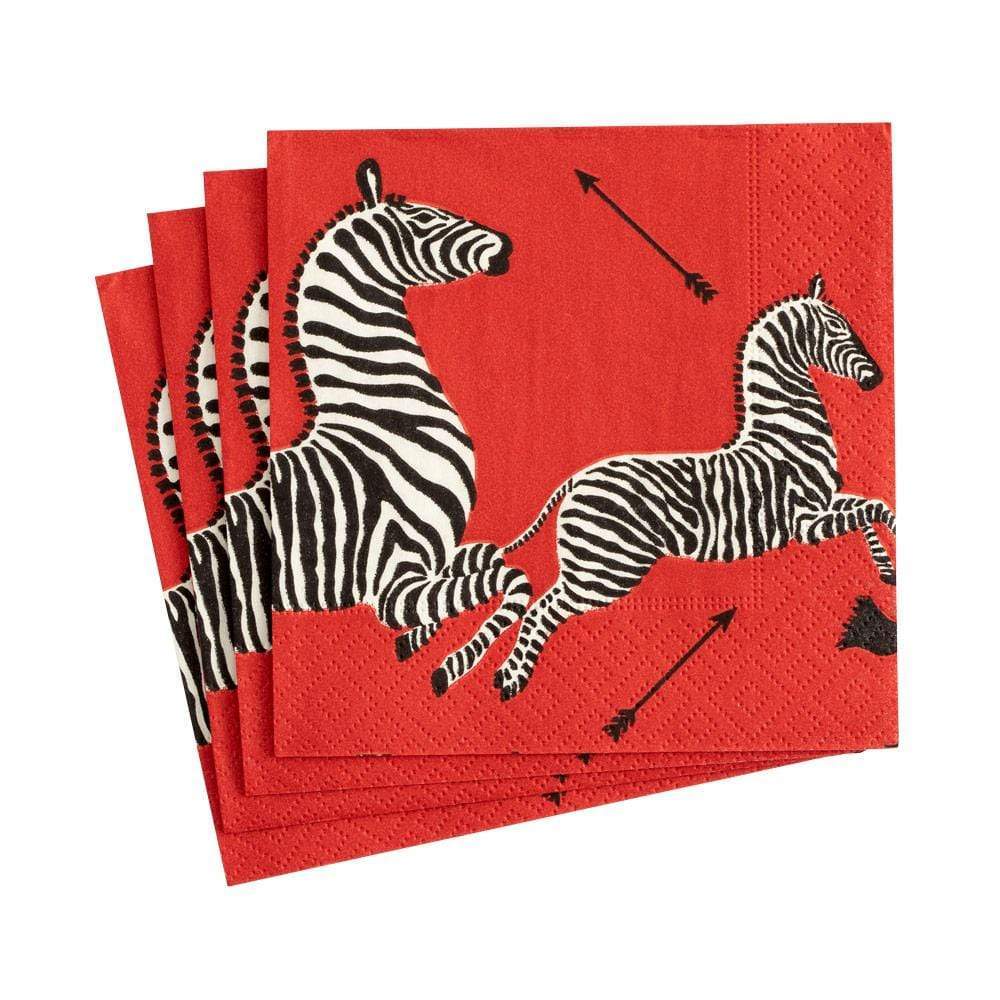 Caspari creates beautifully designed printed paper products, drawing inspiration from fine art, textiles, and interior design around the world. Inspired by two of our iconic designs, Zebras and Elsie de Wolfe, the Caspari and Scalamandré collaboration offers gifting and table setting products featuring these timeless motifs, for all of life's occasions!