Originally designed in the 1940s for Gino of Capri restaurant, lovingly known as "Gino's" by New Yorkers, Scalamandré restored the Zebras wallcovering in this Upper East Side institution in the 1970s after it was destroyed in a fire. Flora Scalamandré, wife of Franco Scalamandré, free handed the signature motif that would come to be known as the iconic Scalamandré Zebras design. Zebras features an animated sketch of two Zebras prancing around politely placed arrows on top of a lively colored wallpaper. This playful design was an instant hit, quickly entering the line, and was soon after immortalized in films such as Wes Anderson's "The Royal Tenenbaums" and Woody Allen's "Mighty Aphrodite." Zebras also made guest appearances across the country in Kate Spade and Barneys New York retail installations. Since then, the Zebras design has grown in color offering, has expanded to fabric for both indoor and outdoor, and is available in various grounds such as vinyl wallcovering and grass cloth. Zebras has proven to be an industry favorite and beyond as it remains highly used, and highly recognized across the world.


original goods from Scalamandré




zebras decorators we are loving right now
share your zebras for a chance to be featured on @scalmandre
don't get caught in the rain without the...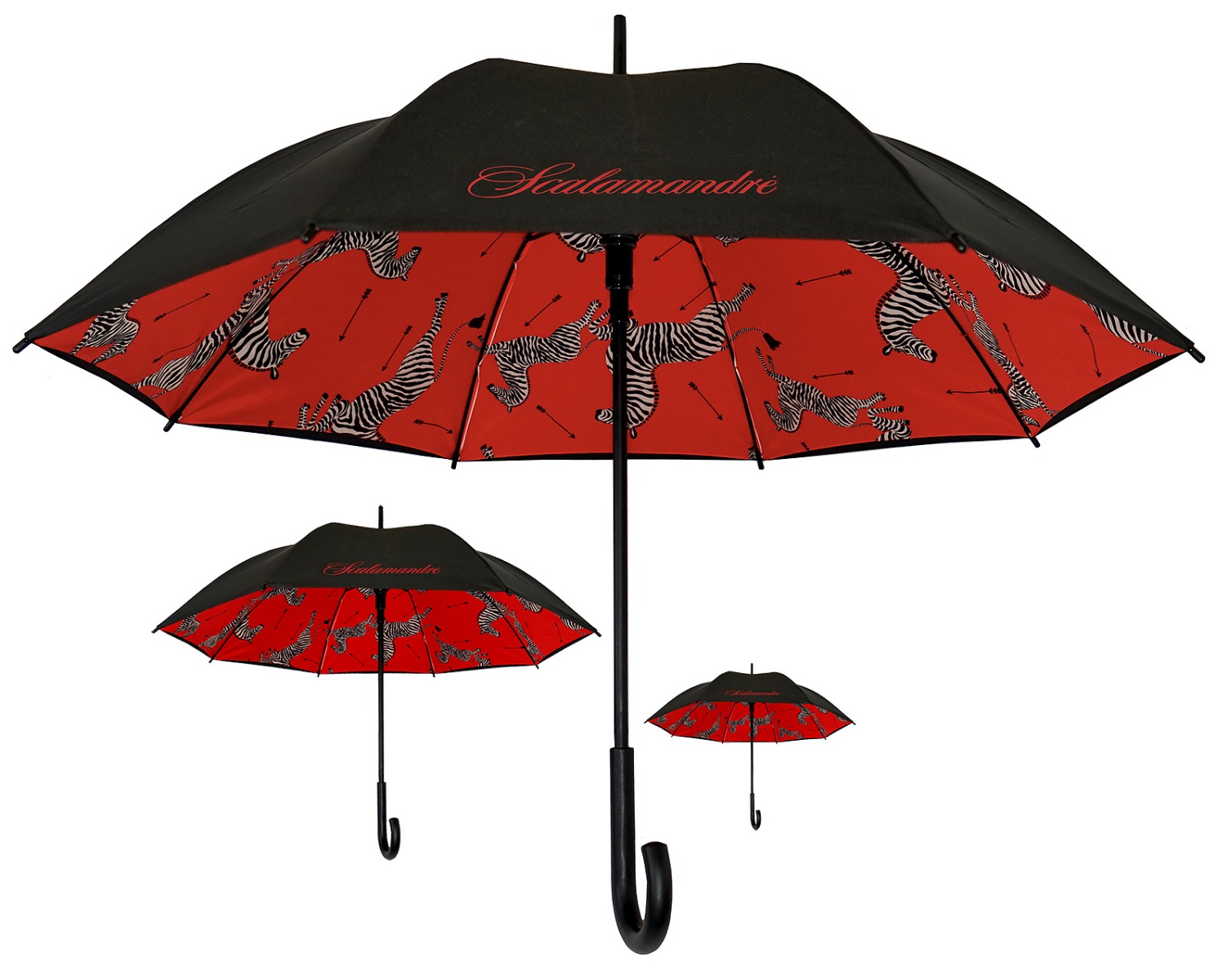 SCALAMANDRÉ ZEBRAS UMBRELLA - $79